If you are a fan of cyberpunk games, chances are you have already played most of them. If, like me, you love them but haven't had time to get through all of them yet (and there are a lot), you might want to watch this latest video from WatchMojo.
It is a list of the Top 10 cyberpunk games put together by WatchMojo that, while you might not agree with all ten of them, and particularly not with the cyberpunk game in the top spot (I do, but you may think differently), there are still likely to be some of your favorites on the list.
The 2001 Japanese style RPG Anachronox is on the list at number 10. Syndicate, the game set in a world run by corporations (my, doesn't that sound familiar?) makes it to number 7 (and it's currently on sale on GOG for only $2.39 by the way). Platforming adventure game Flashback is at number 6, and the amazing SystemShock arrives at number 4.
Check out the Top 10 cyberpunk games in the video below. And, no, I'm not going to tell you which game hit the top spot. You will have to watch the video to find out.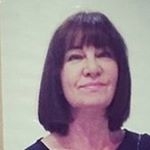 Latest posts by Michelle Topham
(see all)