Are you one of those people who gets most of your 'TV' from Netflix nowadays? If so, you may be looking for recommendations for an on-demand series you haven't seen on the service yet. No worries. WatchMojo has put together a video of their favorite top 10 Netflix exclusive series — the best the streaming service currently has to offer — and most of them are excellent.
WatchMojo kicked off their top 10 Netflix exclusive series with Sense8 — a sci-fi series I'd watch simply because Naveen Andrews (remember him from Lost?) makes regular appearances. Of course, the series itself is wonderful too.
Related: Top 10 best moments from 'Friends'
Arrested Development also appears on the list. It's a Netflix exclusive now that it's been moved from Fox to Netflix (and weren't we all happy about that).
Then there's Unbreakable Kimmy Schmidt. For me, it's a series I would love to love, but sadly it's just not my kind of comedy. Many people rave about it, though, and particularly about the performance of Ellie Kemper in the lead role so, if it's new to you, it's definitely worth giving it a shot.
Watch the top 10 Netflix exclusive series video below to check out the rest of them.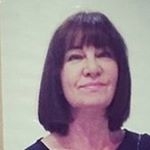 Latest posts by Michelle Topham
(see all)