Pokémon Stadium Mini Games are awesome, even if there are only 21 of them
I love watching Pokémon videos. In fact, they are right up there with my obsession with Minecraft, so I was thrilled to see this blast from the past — a new video from TheJWittz today, one of my favorite Pokémon gamers. It's his ideas on the Nintendo 64 Top 10 Pokémon stadium mini games of all time (man, I used to love those).
Advertising
Of course, there are only 21 Pokémon stadium mini games out there and no more forthcoming, so it's not a big hardship to pick just 10 of them but TheJWittz has done just that, with his Top 10 favorites of the bunch.
Games like Ekans' Hoop Hurl, Egg Emergency and Clefairy Says appear on his list of favorite stadium mini games but my favorite, Run, Rattata, Run  doesn't. He did include Sushi-Go-Round, though, so I'll forgive him.
Check out the top 10 Pokémon stadium mini games video below, and see if you agree with his picks.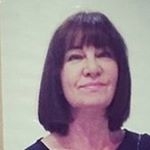 Latest posts by Michelle Topham
(see all)