When it comes to watching TV, what little I watch are usually Showtime, HBO and The CW series. And, while I personally think HBO has much better programming than Showtime, it is true over the last few years Showtime has had some stellar shows.
WatchMojo obviously thinks so too, as they recently came out with a video of Top 10 Showtime series of all time. Series that much of America, and the rest of the world, has probably watched at one time or another.
Related: K.D. Lang's 'Valley of the Dolls' featured on last episode of Nurse Jackie
And, while I don't necessarily agree with some of their choices (The Tudors — wasn't a fan), shows like Nurse Jackie (Edie Falco is brilliant), Californication, Queer as Folk and Weeds  are some of the best TV series ever shown. On Showtime or anywhere else.
Watch the Top 10 Showtime series of all time video below, and see if you agree with what they chose. In particular their number one pick (which, while I thought the show was beautifully written and acted, I don't personally agree with as the number one show but, there ya go).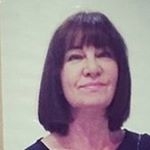 Latest posts by Michelle Topham
(see all)