One of the first times I saw Cameron Diaz in a movie was in the hit comedy "There's Something About Mary". Now, I was one of only two people who walked out of the movie before the end as I thought it was one of the most unfunny, nasty movies I've ever seen. But, I did love Cameron Diaz in it and, since then, have made a point of watching just about everything she stars in.
If, like me, you enjoy watching Cameron Diaz on screen these Top 3 Best Cameron Diaz Movies are must-sees. Really. They're the best she's ever made.
The Holiday – I'm not one to see a movie twice, let alone five times, but five is the number of times I've put 'The Holiday' DVD into my player and watched it, and I think I'm due for another viewing soon.
Easily one of Cameron Diaz top three movies, "The Holiday" co-starring Kate Winslett, Jude Law and Jack Black is just wonderful. Diaz plays a Hollywood movie trailer producer who, after a break up with her latest idiot boyfriend, decides to do a house swap for Christmas with equally miserable Kate Winslett, who's just discovered her love interest has gotten engaged. But, of course, he didn't bother to tell her.
Winslett jets off to LA to stay in Diaz' dynamic house, and Cameron Diaz flies to London for a few days in Winslett's teeny tiny cottage. Hilarity and love soon ensue with a wonderfully satisfying ending.
'The Holiday' is Cameron Diaz at her comedic best. She's smart, funny and doesn't mind making a fool of herself on film, all which fit this movie to a tee. If you love a good romantic comedy with a bit of a cry, 'The Holiday' is perfection.
She's The One – Only the third movie Diaz ever made, 'She's The One' is number two on my list. The second movie written by, acted in and directed by Edward Burns, Diaz plays Heather, the ex-fiancee of New York cabbie Mickey, who cheated on him with another guy. The role is not like anything Diaz normally takes as, in this independent movie, instead of being the girl who's being messed around by a guy, she's the one who's the scumbag.
'She's The One' is a lovely little movie, with a nice performance by Jennifer Aniston as Mickey's brother's wife, Edward Burns himself as Mickey and, of course, John Mahoney later of 'Frasier' fame. It, along with his first movie 'The Brothers McMullen' catapulted Edward Burns to fame.
And so it should have done.
Shrek – Yes, it's a cartoon and yes, if you didn't recognize her voice you might not know she was in it but, yes indeed, 'Shrek' is one of the top three best Cameron Diaz movies.
For those who are a bit behind the times, in this one she plays the part of Princess Fiona, Shrek's love interest, and although she's just the voice behind the animation, you can't help but realize what a superb actress she is. Part bossy princess and part lost little girl, Diaz brings such life and heart to the character of Princess Fiona you soon forget she's just a cartoon as she seems so real.
Co-starring Mike Meyers, 'Shrek' went on to become one of the most popular animation films of all time and put Cameron Diaz in high demand as a voice talent. The movie is laugh-out-loud funny, extremely clever and with so many Hollywood 'inside-jokes' it was fun to try to figure them all out.
For other Cameron Diaz movies well worth watching, don't miss 'In Her Shoes', 'A Life Less Ordinary' (Ewan McGregor is scrumptious in this) and 'The Last Supper.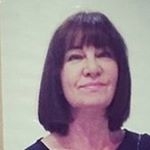 Latest posts by Michelle Topham
(see all)