George Clooney first arrived on the Hollywood in Facts of Life, but it was his role as Dr. Doug Ross on E.R. that catapulted him to stardom. Since leaving E.R. Clooney has concentrated on an extremely successful movie career with movies like Ocean's Eleven, The Perfect Storm and The Thin Red Line, but it's these top five movies starring George Clooney that I believe are his best.
From Dusk Till Dawn – I am a huge George Clooney fan so, mix that with vampires, Quentin Tarantino and Harvey Keitel (three of the most awesome American actors alive today), and you have seriously got the world's most perfect movie.
From Dusk Till Dawn is about two brothers (Clooney and Tarantino) who are bank robbers. While running from the FBI they stumble into a town that is infested with vampires, start to cause trouble, and then the blood fest begins. From Dusk Till Dawn also stars Juliette Lewis in one of her best roles. It's fun, scary and bloody beyond anything you've ever seen. Loved it!
Three Kings – One of the most important anti-war movies of all time, Three Kings is George Clooney's best movie bar none.
In Three Kings, Clooney teams up with Ice Cube and Mark Wahlberg in the desert in Iraq and tries to pull off a gold heist. But the 1991 Iraqi war, Sadaam Hussein and anti-war sentiments get in the way. All which lead to a satirical look at war while telling the movie goer how terrible war really is.
Three Kings has some superb special effects, amazing acting and, as usual, George Clooney is drop dead gorgeous.
Michael Clayton – This top five best George Clooney movie won more awards than almost anything else he's done.
Clooney plays lawyer, Michael Clayton, who suddenly finds himself up against a corrupt agrochemical company and a client who may or may not be a major villain. Michael Clayton is ambiguous when it comes to what the viewer thinks Clayton will do. Will he expose the company and be the 'good guy' or will he go down the path others have gone and help in the cover-up and take a pay-off?
Whatever happens, Michael Clayton definitely doesn't disappoint and Clooney is perfect in the role.
Burn After Reading – Not his usual hunky self in Burn After Reading, in this Joel and Ethan Coen movie George Clooney plays a Treasury agent who is having an affair with the wife of an ex-CIA employee and also with a woman called Linda Litzke (played by Frances McDormand).
Litzke is a gym employee who coincidentally comes across the memoirs of the ex-CIA agent and, along with another gym employee, tries to blackmail him thinking it is highly classified information. Clooney, having an affair with the gym employee and the ex-CIA agent's wife,nds up being pulled into the mess when he accidentally shoots and kills the other gym employee (played by a geeky Brad Pitt).
With usual Coen brothers style, the storyline is a smart mess, but one which winds up perfectly at the end. For lots of fun and definitely some shocks, you really can't afford to miss Burn After Reading.
Out of Sight – One of my top five best movies of all time, Out of Sight is superb. Starring George Clooney, Jennifer Lopez and Ving Rhames, it tells the story of a bank robber, Jack Foley, and the US Marshal (Lopez), he meets when he and his partner are forced to shove her in the trunk of a car when they're escaping from jail.
Directed by Steven Soderbergh Out of Sight is romantic, funny and has one of the most surprising death scenes (and funniest!) I've ever seen in a movie. Awesome entertainment, with George Clooney at his sexy best.
These five best George Clooney movies really showcase Clooney's amazing talent. Not only is he handsome and hunky, he's also smart, as he's picked movies to make that have social value as well as being just plain entertaining.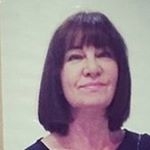 Latest posts by Michelle Topham
(see all)