I don't go ga-ga over Johnny Depp like a lot of women do as, quite frankly, he's not my type. But…..I can appreciate a good Johnny Depp movie and he's made a fair few of them.
He's also famous for his looks more than for his talent, it seems to me, yet his talent far outweighs his looks and these top five Johnny Depp movies prove that.
What's Eating Gilbert Grape? (1993) – Hands down, this is the best movie Johnny Depp has been in. Depp plays the brother of a mentally handicapped boy, Arnie, superbly played by Leonardo DiCaprio.
Gilbert (Depp) is having an affair with a married woman, his morbidly obese mother is eating herself to death and his responsibility to his brother, Arnie, is zapping his energy and his zest for life.
The closing scenes of What's Eating Gilbert Grape with the mother's death and the immolation of the house make cinematic history. Johnny Depp and Leonardo DiCaprio are phenomenal in this movie, which also includes Juliette Lewis, a particular favorite of mine. Available on DVD.
Edward Scissorhands – (1990) – Have you ever seen a movie that you hated but you could still appreciate its cinematic brilliance? That was me with Edward Scissorhands. I detested this movie because it's so incredibly sad. But, Johnny Depp's performance is beyond touching and the cinematography and set design is gorgeous.
As much as I really didn't enjoy Edward Scissorhands, I can still see what a brilliant performance Johnny Depp gave and why it's on so many people's top five Johnny Depp movies list. Available on DVD.
Benny & Joon (1993) – Lovely little movie about how two odd people find each other and fall in love.
Benny (Aidan Quinn) spends most of his life taking care of his odd sister, Joon, who is unable to take care of herself. Along comes Sam (Depp), who is hired as a last-resort housekeeper to take care of Joon while Benny is at work. Now Sam is just as strange as Joon in his own way, so it's not always certain who's actually taking care of whom.
Famous for its song "I'm Gonna Be" by the Proclaimers, Benny & Joon is a touching movie that showcases Johnny Depp's sweetest and funniest performance to date. Available on DVD.
Cry Baby (1990) – I'm a huge John Water's fan so, regardless of whether Depp was in Cry Baby or not, I'd still love this movie.
This was actually Depp's first breakout movie role after catapulting into women's hearts on TV in 21 Jump Street. He plays a tough guy who's actually not that tough and plays the role with such sweetness and charm, he's wonderful to watch. Available on DVD.
Platoon (1986) – Even though Johnny Depp only has a small role in Platoon, Platoon is such an amazing movie, you can't possibly skip it from a list of the top five Johnny Depp movies.
Johnny Depp plays Private Gator Lerner, a soldier in Vietnam who gets badly injured in a skirmish with the Vietcong. Platoon won the Oscar for Best Picture in 1986, so regardless of how little Johnny Depp is actually in the movie I couldn't, in all good conscience, leave it off the list. Available on DVD (and look for the Special Edition with even more extras).
Johnny Depp's main claim to fame I think is not only his immense talent but also his adaptability. He looks different in every movie role he plays and makes you delight in him and his performance no matter who he's playing.
If you haven't seen all the movies on this Top Five Johnny Depp Movies list, head out to your local video store and rent them. There's not a one that's not worth it.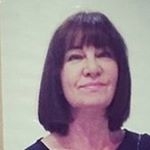 Latest posts by Michelle Topham
(see all)