When I watch TV or see a movie, I'm even more interested in seeing it if it features one of my favorite actresses. After all, even we heterosexual women can appreciate the beauty in others, and can see the magnetism that some actresses have and some don't. Here are my top five most magnetic and appealing actresses in order of magnetism and downright sex appeal. Actresses who always get my attention when I'm choosing a movie to watch.
5. Katie Holmes – Now all grown up from her beginnings on Dawson's Creek, Katie Holmes has gone from girl next door to woman of intrigue and mystery. Beautiful, tall, leggy and smart, she's an actress who appeals to both men and women.
To me, she's even more mysterious and appealing because she hooked up and married Tom Cruise. A partnership that everyone not involved in it could already predict the sticky ending it finally came tor to.
Ms. Holmes, however, was the one who came out of that relationship smelling like a rose, whereas the decidedly odd Mr. Cruise saw his kooky image damaged even more.
4. Scarlett Johansson – Another startlingly beautiful young woman who started off her career in quirky, independent movies, Scarlett Johansson has metamorphosized into a gorgeous woman with lustrous skin and a killer personality, and a stable of stellar movies she's starred in.
Smarter than her young years would suggest, she's got it all – unbelievable acting ability, smarts, looks and a body. Voted #1 on many 'World's Most Beautiful Women' lists, she'll be around for years to come. (Don't forget to check out Scarlett's upcoming new movie 'Lucy', either).
3.Natalie Portman – The first movie I remember seeing her in was "Beautiful Girls, where she played the child-woman, Marty. With an unbelievable performance, she stood out on the screen miles above any of the seasoned actresses on there.
In only a couple of years, Natalie Portman became part of Hollywood history with her portrayal of Queen Padmé Amidala on Star Wars 1: The Phantom Menace, and from that moment on her future in movies was assured.
Ms. Portman has incredibly beautiful skin, a perfect body and more charisma than almost anyone else on screen. Check out 'Closer' for an amazing performance of a child-woman trying to be something she's not – in this movie you'll see child, woman, ingénue, and sage – all facets of a personality from the same actress.
2. Audrey Tatou – Bursting onto the screen in 'Amelie', she caught the attention of the world. Movie goers who didn't normally watch French movies were combing the video stores for anything else she might have been in only to find low-budget independent French films for the most part. One thing I love about her is that, up until recently with The Da Vinci Code, she hasn't gone the Hollywood route.
Audrey Tatou has preferred to stay with mainly low-budget, independent movies with interesting directors and casts. Her eyes and mouth are the most fascinating thing about her, but her intelligence and charm comes a close second. Her accent doesn't hurt either. I know many women who are fascinated by her, and even one female (straight!) artist who paints her over and over again.
1. Angelina Jolie – Kick-ass smart, independent, drop dead gorgeous and with a body that would stop traffic, Angelina Jolie is on many people's lists as Number 1. She's always fascinated me since I saw her in 'Foxfire' where she played a troubled teen who persuaded other teens to rebel against their school and parents. From the moment she arrived on screen, you couldn't take your eyes off her – with her gravelly voice and sensual mouth. Every other actress's presence dimmed.
She continued this in 'Hackers' where she hooked up with first husband Jonny Lee Miller.
With Angelina, though, it's not only her acting ability and looks though that capture people's attention. It's also her 'couldn't give a damn' attitude and her intriguing life.
Since she became one of the U.N.'s Goodwill Ambassadors, I've admired her more than just about anyone else out there. Most intriguing little known fact? She wanted to be a funeral director when she was growing up.
All of these top five most magnetic and appealing actresses have something in common along with their magnetism and sex appeal. That would be – they're intelligence. To me, beauty is nothing without smarts and intelligence to go with it. Don't you agree?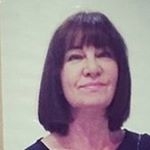 Latest posts by Michelle Topham
(see all)