North American actors, to me, are still some of the sexiest in the world. It's something about their rugged good looks, drawling accents, independent air and boatloads of self-confidence. I choose to watch certain movies because an actor I like is starring in them, but the following five North American actors are definitely the top five sexiest actors in Hollywood today and I'll watch anything they're in. See if you agree.
5. Matthew McConaughey – I first saw Matthew McConaughey in the movie based on a John Grisham novel, 'A Time To Kill'. He had screen presence like no-one else I'd ever seen and, at that time, was being touted as the modern Paul Newman.
10 years later, he still has the same screen presence, same amazing eyes and the same phenomenal acting ability. I'd watch him sitting in front of a blue screen in a chair not moving for hours. He's that sexy.
4. Richard Gere – Still a favorite, even though he's almost 60, he's aged well. He fascinates me because of his Buddhist philosophies and his support for Tibet and the Dalai Lama. He does a lot of work for human rights in Tibet, as well as for AIDS organizations.
I liked him even more after he was lambasted by Indian media for kissing Shilpa Shetty at an AIDS awareness event. He's an intelligent guy, a gifted actor and a total humanitarian.
Best performances? Zack Mayo in 'An Officer and a Gentleman' and Edward Lewis in 'Pretty Woman'. All around great-guy and oozing sex appeal because of his smarts.
3. Keanu Reeves – I've been fascinated with Keanu Reeves since a friend worked with him on the set of 'Speed'. He apparently was quite besotted with my friend, but she didn't figure it out in time. Talk about lost opportunities eh?
Born in Canada, he's one cool dude. Very private about his private life, he's never married and has had several tragedies including a stillborn daughter, the death of his girlfriend in a car crash and has a sister, Kim, who struggled with leukemia for a long time.
He has played in several bands, plays chess, loves sports and is a prolific reader, which intrigues me.
His best roles I think have been Jack Traven in 'Speed', Ted Logan in 'Bill and Ted's Excellent Adventure' and Dr. Julian Mercer in 'Something's Gotta Give'. Unique in his good looks, I like him especially because he doesn't seem to care about them.
2. Ashton Kutcher – Seriously, I never really found him to be that sexy in movies, but he has to go on any Sexiest Men list simply because was married to Demi Moore, who is 15 years older than him.
A guy who can handle Demi Moore, and with such an age gap is pretty awesome in my book, even if they did eventually break up. 'Nuff said.
1. George Clooney – Pretty much Number 1 on half the world's Top 5 Sexiest Men lists, Clooney has it all. Incredibly good-looking, smart, politically active (check out his work on Darfur), a gifted actor, and a superb producer and director, he seriously can't be beat.
He's also supposed to be one of the nicest guys in Hollywood.
Politically liberal (which I love), he has been outspoken about the Iraq war, was all over the news in his disgust with the paparazzi when Princess Diana died, and is a die-hard environmentalist.
In 2006, he became the first person ever to be nominated for an Oscar for directing one movie (Good Night, and Good Luck) and starring in another (Syriana). He won the Oscar for Best Supporting Actor for 'Syriana'. What else can you say except what a perfect guy!
And, of course, now he's marrying a human rights lawyer, he's obviously not put off by smart women either.
Again, like my list of Top 5 Most Appealing Actresses, the ones I chose are all excessively intelligent. Don't like dumb guys, never did. What do you think?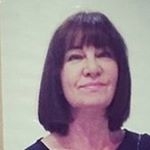 Latest posts by Michelle Topham
(see all)