When it comes to favorite anime genres, slice of life is far and away my number one.
That means I generally watch every new release in the category well before I get stuck into anything else.
Thankfully, slice of life anime in 2021 so far has not been a disappointment, with several series currently high up on my list of faves.
But, with a number of series to watch, these are easily the Top 5 slice of life anime of 2021 (so far, at least, as we are still only in May!).
5. Super Cub
If you love cute girls doing cute things, and are into motorbikes, Super Cub is the slice of life anime to watch this year.
Unlike about-all-kinds-of-motorbikes Bakuon, however, Super Cub concentrates on girls obsessed with the Honda Super Cub. (And yes, I am absolutely sure sales of these cool looking bikes will go through the roof due to this wonderful new anime).
The story centers around Koguma, a high school girl in Hokuto, who buys a used Honda C70 motorbike and uses it to go to school.
The Honda is only 10,000 yen, because three people were killed soon after it was originally bought, but the Cub is all Koguma can afford. Besides, that macabre event doesn't bother her at all.
With just that one act, however, the once lonely girl soon finds herself friendly with Reiko, a girl who is as obsessed with motorbikes and where they can take you as Koguma soon becomes.
Yes, Super Cub is a Honda commercial, but it is also a slow-paced, comfy, peaceful slice of life anime with lovely music and beautiful art work, like all the series on this list, and with a main character you will quickly grow to love.
4. Horimiya
One of the best wholesome slice of life anime in 2021 is Horimiya. A story of two teenagers who, in most instances, would never be friends.
Hori — a pretty and smart high school student who is popular, but doesn't have any close friends as she cannot socialize after school due to taking care of her little brother, and Miyamura — a quiet, bespectacled gloomy boy in Hori's class who just happens to be secretly tattooed and pierced.
After a chance encounter involving Hori's little brother, the two become friends.
Hori, because she doesn't judge people by their appearance and Miyamura as, underneath the edgy appearance, he is a lovely guy who would do anything to make his new friend happy.
Horimiya's character design is beautiful, the characters are wonderfully and authentically written, the scenarios are believable, and the artwork and animation is lovely.
In other words, Horimiya is everything stories about teenage crushes would love to be. But most never reach this giddy height.
You can watch it on Funimation.
3. The Slime Diaries
While That Time I Got Reincarnated as a Slime — the isekai anime that spawned The Slime Diaries — is all about battles, demon lords and killing those that would harm you, The Slime Diaries is a cozy, slice of life anime set in the same world and with the same characters.
While watching Reincarnated, did you want to know how Rimuru spends his off time, what Benimaru really thinks about his sister, how the town grows food, if the many species living there have their own festivals and, if they did would the inhabitants wear yukatas and masks?
If so, The Slime Diaries is definitely a slice of life anime to watch.
It takes everything you love about the hit series That Time I Got Reincarnated as a Slime —  the fabulous characters, the stunning artwork and animation, the music and, of course, Rimuru and his craziness, and turns it into something relaxing and cozy to watch.
The Slime Diaries first cour is currently available to watch on Crunchyroll. The second cour will premiere in July.
1 (Joint). Non Non Biyori Nonstop
The 3rd season of Non Non Biyori, Nonstop premiered in January, 2021 and brings back our best girls — Hotaru Ichijou, Komari Koshigaya, Natsumi Koshigaya, and Renge Miyauchi — and their comfy lives in the countryside of Japan.
It is also tied in first place with my other favorite slice of life anime of all time (see below).
Just like the first two seasons plus the movie Non Non Biyori Vacation, Non Non Biyori Nonstop follows the four country girls along with new characters Akane and Shiori as they go to school, learn how to garden, play funny games and be endlessly inventive during an idyilic childhood spent in a sleepy area where not much goes on.
The artwork is perfect (especially the character design and the hazy, dreamy backgrounds), the music is the same sweet sound we loved from the first two seasons, and the characters are adorable.
Related: How to watch Non Non Biyori in order
This is daily life in a quiet corner of Japan in all its absolute loveliness, and is not only one of the Top 5 slice of life anime of 2021, it is one of the best ever created.
Watch Non Non Biyori Nonstop on Crunchyroll.
1 (Joint). Yuru Camp (Laid Back Camp) Season 2
Absolutely my favorite anime of all-time bar none, Season 2 of Laid Back Camp does not disappoint.
Back is the comfy, relaxing plotline where Rin goes solo camping again, visits hot springs, eats famous Japanese food and discovers new campsites, while Nadeshiko finds a job delivering New Year cards and buys that camping lamp she wanted, Chiaki manages to persuade Ena to join them on a camping trip, Ena buys a tent for her dog and Aoi is her usual laid-back, pleasant self while still as camping obsessed as the rest of them.
If you love camping or, even like me absolutely hate it, you will still adore every second of this amazing slice of life.
The girls are hilariously funny, silly and smart and interesting. Rin is still the best girl in all of anime (and, in Season 2, we even get to see why she started to camp!), Japan has never looked more beautiful and Mount Fuji from every conceivable angle has never appeared in any show as often.
Laid Back Camp Season 2 is everything every slice of life anime wishes it was and more. It is the best slice of life anime of 2021, and every other year too.
In fact, if I could only watch one anime for the rest of my life Laid Back Camp Season 2 (and Season 1) would be it.
Watch it yourself on Crunchyroll.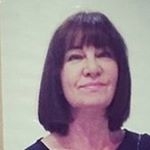 Latest posts by Michelle Topham
(see all)