Which sites are a surprise in the top 50 websites in Austria list?
I've been spending my last few weeks making major changes at LeoSigh, as my goal is to ultimately make it one of the biggest entertainment and news sites on the web. That has meant looking at other sites to see what they are doing and what they are not, and who my main competitors are going to be.
As I live in Austria, part of my research was also to look at the top 50 websites in Austria as obviously, if I want my site to be huge around the world, I should probably start by making it huge in the country I actually live in. Especially because I'm interviewing and showcasing a lot of Austrian artists in the work I do.
So who did I find in the top 50 websites in Austria list? A lot of the usual suspects — YouTube, Google, Facebook and Amazon — of course, but also some sites I would never have suspected were more popular than some of the biggest sites out there.
Take Willhaben, for instance. An advertising site that is loved in Austria for the ability to be able to find just about everything you could possibly need, from apartments that don't have an agency fee, to second-hand furniture, jobs, cars and more. In 8th place, Willhaben is more read in Austria than is Yahoo, Reddit and Twitter.
ORF is also pretty big, being the 7th most visited site in the country at the moment.
ORF is the Austrian national public service broadcaster, and has a lock on the market in the country's broadcast media, so probably not surprising so many Austrians read the site, listen to the radio or watch TV shows they've missed.
The country's most-read news site is Der Standard. Again, a bit of a surprise to me as Austrians overall are pretty conservative, yet the country's most socially liberal newspaper is the one that is most read online.
It was one of the first German-language news sites to ever appear on the Internet, however, so probably got a bit of a head start over its' competitors.
Of course, Austrians like their porn just like any other nationality does with Porn555, Xhamster and Pornhub in the top 50 sites (and no, I'm not linking to them. You can find them yourself).
GMX is also big when it comes to which email service Austrians tend to use. It's a German-owned email service that also runs a news site that targets Austrians, and that site shows up in the top 50 websites in Austria as well.
You can check out the other sites on the top 50 sites in Austria list by heading to Alexa. And, if you're interested in the top 500, you can sign up for their paid service to get access.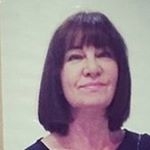 Latest posts by Michelle Topham
(see all)