I'm starting a new feature on Leo Sigh this week. A feature that spotlights the Top 6 Most Popular Articles of the previous week. Articles that have had the most page views and, thus, are about the artists more people want to read about.
Interestingly, in this the first list of the most viewed articles, one artist appeared on the Top 6 Most Popular Articles for Week Ending March 8, 2015 list more than any other. Garnering a crazy 5 out of the 6 top spots, in fact.
That artist, of course, is Conchita Wurst, winner of the Eurovision Song Contest and currently Austria's most famous person. She hit the Top 6 list last week in every spot except number 5, meaning an awful lot of people want to know a lot more about her.
All I can say is I bet Welsh actorTaron Egerton, the only other person on that list, is feeling just a bit lonely.
Meanwhile, these are the first Top 6 articles. Read them if you haven't already. Or, if you have and liked them, read them again.
And then let's see what happens next week.
1.  Conchita Wurst debuts 'You Are Unstoppable'
2.  Conchita Wurst at her Berlin press conference
3.  What do Conchita Wurst's tattoos signify?
4.  Conchita Wurst: are book and singles covers an homage to Tom?
5.  Taron Egerton says he's single
6.  Conchita Wurst on NDR Talk Show in Germany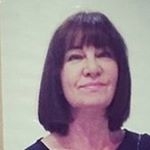 Latest posts by Michelle Topham
(see all)