Last week, I started a new feature on Leo Sigh. A feature that showcases the Top Six Most Viewed Articles of the previous week, just in case you've missed them and wanted to catch up. Articles that are the most popular ones on the website, simply by virtue of the most people searching for them and reading them.
This is the second week for the Top Six Most Viewed Articles on Leo Sigh, and it's interesting to see what has changed. Or not.
Because, while Conchita Wurst was on the Top Six list five times last week, this time she's appearing on it four. Still a huge achievement, though, considering there are hundreds of celebrities that have been talked about over the last few months on Leo Sigh. Yet Conchita Wurst is still the most popular by far.
Another name to return on the list is that of Welsh actor Taron Egerton, as fans still seem to be interested in if he's single or not.
But Taron also has company this week. Company in the form of Marta Jandová and Václav Noid Bárta from the Czech Republic, and their song for Eurovision 2015, as that article shot to the top soon after I posted it, and it hasn't come down since. Then again, Bárta did post a link to the article on his Facebook page, which definitely helped it along.
These are the Top Six Most Viewed Articles on Leo Sigh for the week ending March 15, 2015. If you haven't read them, maybe give them a look. Or, if you have, maybe read them again. After all, there's probably a pretty good reason so many people are interested in them.
1. Czech Republic releases 'Hope Never Dies' for Eurovision 2015
2. Conchita Wurst sings 'You Are Unstoppable' live at Austria's National Final
3. Why Conchita Wurst fans love her
4. Taron Egerton says he's single
5. Conchita Wurst at Melodifestivalen
6. Conchita Wurst on Germany's NDR talk show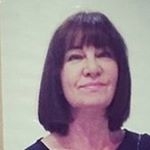 Latest posts by Michelle Topham
(see all)