This week's top 6 most read articles is interesting, as Conchita Wurst was bumped off the top spot she held for much of the week by Graham Norton's beard. Yes, fans are so intrigued by Graham Norton's beard and his obvious decision to keep it, they've been trying to find out more.
Conchita still did, however, manage to hang on to the second, fourth and fifth spots with articles about her lovely visit to Facebook's Hamburg offices, the video the Vienna Tourist Board just released showing Conchita and her perfect Vienna day and, of course, one on my musings of why she's so sexy.
Another on the list, other than Graham, was Usher. He's back again as his fans seem to be a bit obsessed with when his album is releasing, and Game of Thrones' Carice van Houten also made her first appearance on the Top 6 articles list with a conversation she had about doing her nude scenes.
If you haven't read some of them, you can follow these links and do just that. If you have, why not read them again?
Graham Norton's beard is making fans a bit obsessed
Conchita Wurst at Facebook's Hamburg offices with two lovely live performances
Usher is still talking about his new album release
Conchita Wurst shows off her perfect Vienna day
What makes Conchita Wurst so undeniably sexy?
Carice van Houten on her Game of Thrones nude scenes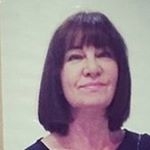 Latest posts by Michelle Topham
(see all)