Last week's Top 6 most viewed Leo Sigh articles is an interesting bunch. Of course, because Conchita Wurst is still hogging the top spots as always, but also because Taron Egerton finally fell off the Top 6, and a couple of new articles appeared on the list I didn't expect.
So here are the Top 6 Leo Sigh articles for the week ending March 29, 2015, lead by the lovely Conchita, as always.
Conchita is in the number 1 position again this week, with the article 'Conchita Wurst sings at Austria's National Final'.
In the number 2 position, it's Conchita again (yes, she is the most popular person on Leo Sigh), with Conchita Wurst singing at Melodifestivalen in Sweden.
In the number 3 spot, however, we have a newcomer — Usher, as fans seem to be interested in when his new album 'UR' will be released in 2015.
Back Conchita Wurst comes to number 4 with 'Conchita Wurst is Adele Bloch-Bauer on the new Life Ball Poster. Not surprising really, as that is one gorgeous poster, and she looks beautiful on it.
At the number 5 spot, there's our second new entry, and a bit of a surprise — ITV's Code of a Killer on DNA Fingerprint Solving — well, it does look like it's going to be a fascinating series.
And finally, in the number 6 spot, it is…….yep, you guessed it, Cochita again with an older article 'Conchita Wurst is a mega hit on 'Fashion Police'.
Enjoy this week's top articles if you haven't already read them (or read them again if you have), and let's see if Conchita can hold on to four of the six spots again next week.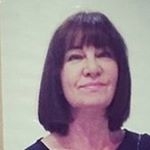 Latest posts by Michelle Topham
(see all)