Now I live in a city with superb public transportation, I don't drive anymore. I've also never been a particular fan of cars. That's why it's odd that I can't stop watching Top Gear videos (the British version, not the dreadful American one) and quoting the Top Gear lads when I'm out and about with friends.
It's also why I'm talking about the 'Top Gear builds an electric car' episode today, as it really is classic British TV and I wanted to make sure you hadn't missed it.
In Top Gear builds an electric car, we get to watch Richard, James and Jeremy put together one of the strangest-looking and slowest-driving electric vehicles you've ever seen, and then actually take it for a drive out on some of Britain's public roads. .
Thrown together from bits of an old milk float, a TVR Chimaera, a couple of batteries, some plastic garden chairs and a spit and a polish, the poor Top Gear electric car doesn't last long before it breaks down and then rolls backwards into a tree. Re-designed later, however, it's a different story.
The Top Gear builds an electric car episode, of course, is from the 2009 Top Gear series, series 14. I'm putting the video up here now because the TV show has just released an HD version of the video so it's well worth watching whether you've seen it before or not.
Besides, Richard, James and Jeremy are some of the funniest guys on British TV. Even if they are a bit nuts.
You can watch the video below.
Plus, if you love Top Gear, don't miss watching Top Gear's Various Airport Vehicles Challenge Race and Top Gear's Jeremy Clarkson Builds the World's Smallest Car.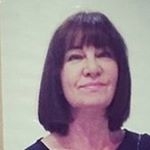 Latest posts by Michelle Topham
(see all)