I'm a good driver, but I don't know the first thing about cars. Couldn't change my own oil, don't even know what half the models of car on the road are. But….I am absolutely addicted to watching the BBC's 'Top Gear', one of the most successful TV shows on the planet. Ever.
In fact, according to Wikipedia, "Top Gear is the most widely watched factual television programme in the world". Pretty amazing that.
That's why, whenever I see a new 'Top Gear' video go up on the Top Gear YouTube channel, I'm practically salivating.
Today's new video is a good one — 'Top Gear's assessment of why the BMW M135 is a better car than the VW Golf GTI — Called "BMW M135 Vs VW Golf GTI", it proves why the BMW M135 should be the car you buy, if you have £30,000. Or………does it?
Watch the video clip below to find out.
As for 'Top Gear', what's so great about the show is, if you're not currently in a country where watching it is easy (I'm in Thailand, and refuse to pay for cable TV as it's mainly junk), the BBC puts long clips of each new show up on the show's YouTube channel, so you can watch decent-length segments. Or, if you go through a VPN, you can always watch entire episodes on the BBC's iPlayer.
Of course, much of what the 'Top Gear' lads do is staged, and some of the stuff just leaves you shaking your head, but it is incredibly informative and, much of the time, very very funny.
As for 'Top Gear's' 'BMW M135 Vs VW Golf GTI', I desperately want one of those cars. But you'll have to watch the video to find out which one.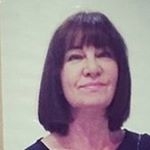 Latest posts by Michelle Topham
(see all)