The BBC's Season 19 of Top Gear is in full swing and Jeremy Clarkson is already test driving some pretty awesome cars. Take the P45, for instance, officially the world's smallest car, designed and built by Clarkson himself and test driven on Top Gear's first episode of the new season.
Jeremy Clarkson built the P45 as a response to the famous Peel P50, a British micro-car built in the 1960s. But, not happy to just be the designer and the builder, Clarkson had to be the test driver too. So out he toddled into rush hour traffic bopping up country lanes and through towns in his P45 micro-car.
The problem was, as Clarkson soon discovered, he hadn't taken into account what would happen every time he hit a bump in the road and his face smashed into the helmet. Pretty funny actually.
While Clarkson himself might have made a bit of a fuss while driving it (a bit of a fuss? He's acting like a big girl's blouse!), personally I'd love to drive a P45. It's cute, it hardly uses any petrol, it gets you from one place to another looking space-age while doing it, and it only seats one so there's no need to listen to any backseat drivers.
On top of that, if it's bucketing it down raining as it so often is in lovely Britain, you don't even have to get out of the P45 to fill it up with petrol.
Watch the Top Gear P45 video. It's awesome.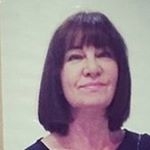 Latest posts by Michelle Topham
(see all)