Stig crashes Koeningsegg CXX: first time ever off the Top Gear track
The Koenigsegg CXX is a Swedish sports car that's manufactured by Koenigsegg Automotive. It's also a unique car in that it was created specifically to pass stringent environmental regulations in a market like the US, so the car could be sold there.
The BBC's Top Gear team decided to take a look at the Koenigsegg CXX recently and, being the guys they are of course, one of the first things they wanted to do was to see how fast it could travel. So, they stuck Stig behind the wheel to test it out, and to see if the Koenigsegg CXX can beat the Zonda F — the fastest car Top Gear has tested on their track.
All starts out well with the Stig getting up to a fair clip quite quickly and then taking a number of bends very well. He finishes his first try at beating the Zonda F falling short by two seconds. That means, not only did the Koenigsegg CXX not manage to beat the Zonda F, it couldn't beat the Maserati MC12, the Ferrari Enzo, the Atom or the Carrera GT.
So, of course, the Stig decides a second shot at the top spot is needed for the Koenigsegg CXX and that's when he comes unstuck as the back end of the car doesn't hug the road well enough.
In fact, not only does he not beat any of the other cars, but the Stig actually crashes the Koenigsegg CXX and puts it out of the running completely. The crash also makes it the first time the Stig has ever left the Top Gear track in an accident.
Watch the Top Gear video below to see what I mean. Ooops.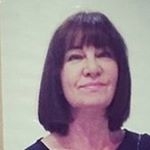 Latest posts by Michelle Topham
(see all)