It may just be me, but I didn't realize the Toradora! anime series had been out for 15 years already. Probably because I only watched it for the first time a few months ago.
But, I did jump to attention today when learning a new Toradora! 15th Anniversary project is on its way, after that announcement was made during the Dengeki Bunko New Announcement Program yesterday in Japan.
Because, come on, when it comes to diminutive crazy girls whose fighting spirit you really admire, you don't get much cooler than Taiga Aisaka (aka 'Palmtop Tiger') now, do you?
Nor do you get much sweeter than all-around good guy Ryuuji Takasu, who might look like he belongs in the Yakuza, but in reality loves cooking and sewing, and has a soft and squishy heart.
Although I only watched Toradora! for the first time recently, the one-season anime quickly became one of my favorites, and its characters those I think fondly of often.
So, to hear there is a new Toradora! 15th Anniversary Project on its way so soon after I watched the anime series, I couldn't be happier.
No word yet on what that anniversary project will be, just the announcement it is on its way.
But, with a tweet from publishing imprint Bunko Dengeki featuring a new Toradora! graphic (see graphic above), and lots of excitement coming from the company, it sounds like it could be everything we hope for.
Remember too, when we left Taiga and Ryuuji, they had decided to get married but then Taiga left to go to another school after reminding Ryuuji he never said he loved her.
The series ended with Ryuuji finding Taiga back at their high school hiding in a closet. As he tells her he loves her, she headbutts him.
Maybe then the Toradora! 15th Anniversary project will follow the two of them in their newlywed life?
Now that would be fun, wouldn't it?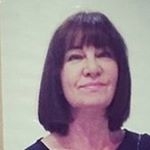 Latest posts by Michelle Topham
(see all)