Tori Amos' song 'Silent All These Years' was probably played over 100 hours on my car's CD player when I was still living in America. It was a kick ass song, by an amazing female singer with 'balls' and was pretty.
Advertising
The track was also written to help support the Rape, Abuse & Incest National Network (RAINN), and as I was working at a home for abused girls at the time, it had a lot of meaning for me because of what I saw on a daily basis.
Two decades later, and I still play 'Silent All These Years' as, to me, it is a song about female empowerment — something I am very big on.
So 'Silent All These Years' is my Repeat Rotation Video today – empowerment being something I am kicking into high gear again soon (been letting that go for a while lately because I'm lazy, but not anymore).
And, of course, it's Tori Amos singing 'Silent All These Years' live on The Rosie Show I am listening to today. She sings so perfectly and, live, she is simply the best storyteller because of her face, her expressions and the emotions in her phenomenal voice.
Listen to it below. And this one, definitely, loud, headphones, eyes closed and…….dancing.
Advertising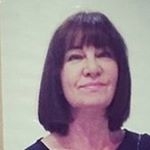 Latest posts by Michelle Topham
(see all)