Tori Amos is one of my music heroines. I've listened to her from when she first released Little Earthquakes in 1992 and, twenty two years later, I still periodically head to a YouTube video to hear songs from it again.
Last month, Tori Amos released a new album – Unrepentant Geraldines – and it's already becoming one of my favorites, primarily because she's gone back to her roots and to the gorgeous piano-based songs she used to record.
One of the songs on the album, Promise, is a lovely little pop ballad Tori recorded with her 13-year-old daughter Natashya Lórien. She's also just announced Promise will be the second single from Unrepentant Geraldines, the first of course being Trouble's Lament.
You can pick up Tori Amos' new album Unrepentant Geraldines on all major digital music platforms online.  And, by the way, you might as well order the physical CD as it also comes with the MP3 version of the album for free. Or you can just grab the upcoming new single Promise for $1.29.
There's also a fabulous live performance of Tori singing Trouble's Lament, Selkie and Crucify at WNYC if you haven't heard them yet. Watch it in the video below.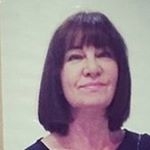 Latest posts by Michelle Topham
(see all)