The third game in the real-time strategy Total War: Warhammer series will be hitting PCs later this year and, from what has been announced about it today, fans of the franchise are likely to be thrilled.
Sega and developer Creative Assembly (CA) announced the game that will conclude the trilogy this morning — Total War: Warhammer III — and also released an epic 3-minute cinematic trailer to give you just a taste of what you might expect in the upcoming game.
According to Creative Assembly, Total War: Warhammer III is so huge it will definitely allow the trilogy to go out with a bang, as it will have the biggest war yet and one that will be carried out on the largest map to ever appear in the series.
CA also promises more races than in the first two games, along with a large number of powerful daemon factions and two new human factions  — the empire of Grand Cathay and the warriors of Kislev.
The game is also taking place back in the classic Old World setting, which should make fans of the original tabletop games incredibly happy.
Other than that, not much else is known about the upcoming game yet. Not even its specific release date.
You can currently pre-purchase the game on Steam though for 59,99€ here in the EU, and likely around the same price in North America. If you do, you will also receive an additional free Race Pack.
Total War: Warhammer III will release sometime in 2021 via Steam and the Epic Game Store.
Until then, check out the cinematic trailer below, and then start planning on conquering your daemons.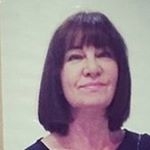 Latest posts by Michelle Topham
(see all)