While I am not a fan of the new Crunchyroll original dark fantasy action anime series Tower of God (aka Kami no Tō -Tower of God-) — I think the animation is poor, the artwork is flat and uninspiring, the pacing is annoying and the story and characters are dull — I do quite like the Tower of God opening theme song — 'TOP' by the 8-member South Korean boy band Stray Kids.
Because 'TOP' has much of the energy Tower of God itself lacks, as well as a cool hip hop vibe that keeps you coming back to listen to the song again and again.
It also has a memorable melody and gives off that feeling an anime series like this deserves — the feeling that you can do anything you like in your life.
As long as you put your mind to it.
Stray Kids' 'TOP' is a K-Pop track most fans of anime series like Tower of God would not generally appreciate. (You know, Japan vs Korea, when it comes to music with anime fans, and Japan usually coming out on top).
It is surprising then, and probably quite gratifying to Stray Kids themselves that many of the Tower of God fans on social media are saying "I don't like K-pop" but then adding "But I really like this".
Stray Kids' 'TOP' lyrics were composed by ARMADILLO, Bang Chan, Changbin, HAN and KM-MARKIT.  The music is by ARMADILLO, Bang Chan, Changbin, HAN, RANGA and Gwo Yeongchan.
Listen to Stray Kids 'TOP' — the OP of Tower of God in the anime series' official opening segment below.
An opening fans also love as, unlike most anime series, the opening anime segment doesn't show off or spoil much of what is coming up in the series itself. (Although there isn't that much coming up in this bland, one-dimensional story).
To me, while I do like the song, it is not quite worthy of a place on Leo Sigh's Best Anime Songs list, but it is still nice intro music for a very bland series.
You can watch Tower of God on Crunchyroll.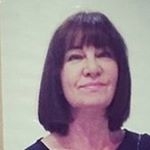 Latest posts by Michelle Topham
(see all)