Toy Story level in Kingdom Hearts 3 looks amazing
If you are already excited to check out the upcoming new action role-playing video game Kingdom Hearts 3, man, you are going to be even more excited in less than 10 minutes.
Because just watch this video of gameplay in the Toy Story level of Kingdom Hearts 3, and I guarantee you are hardly going to be able to stand the wait until the game is finally released.
The footage comes from a premiere of the game held in Santa Monica recently.
Most of the video is from the Toy Story level of the game, and has Sora fighting with the Heartless in Andy's bedroom. You will also get to see some pretty crazy moves, as well as Donald Duck, Buzz Lightyear, Woody, Wreck-It Ralph and a slew of other familiar faces.
Kingdom Hearts 3 is due for release some time this year on PlayStation 4 and Xbox One. This after more than five years of development by Square Enix that we know of.
According to a Square Enxi announcement at D23 Japan 2018, there are three sections with three worlds in each section. Game director Tetsuya Nomura, who is also currently directing Final Fantasy VII Remake,  recent said he would be announcing the actual release date of Kingdom Hearts 3 sometime in June.
Let's just say, June can't come fast enough.
Advertising
Until that announcement comes, you're just going to have to make do with the demo gameplay below. Ye Gods, that looks amazing!
Related: Udata Hikaru's Kingdom Hearts 3 theme song is so incredibly pretty — listen here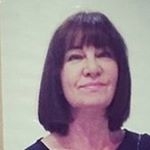 Latest posts by Michelle Topham
(see all)