Amazing Tracy Chapman sings 'Stand By Me' on Letterman
You can tell David Letterman is leaving The Late Show with David Letterman in a few weeks as his musical guests, which are always fabulous, are just getting better and better. Last night, for instance, Letterman had the amazing Tracy Chapman on The Late Show, and she sang a phenomenal cover version of one of his favorite songs, the classic 'Stand By Me'. 
Tracy Chapman, of course, is a multi-Grammy award winner, and one of the most incredible singer songwriters around. She has been ever since her debut album released in 1988. The self-titled Tracy Chapman I used to play on air years ago when I was a radio DJ in the US. Well, I say 'played'. More like caused the album to completely disintegrate, it was on the turntable so often.
And now, to see Tracy Chapman on Letterman, just makes my heart glad, especially as her performance was so so lovely.
You could also tell Dave was just mesmerized by her as well as, when she'd finished singing, she got a hug, a kiss and Dave saying "That was something. So lovely. Thank you so much. It means a great deal to me. I'm so happy you could do this for us."
Have to say I am too.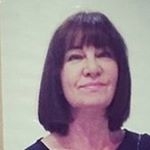 Latest posts by Michelle Topham
(see all)