Actor Tracy Morgan has finally been released from a rehabilitation center this week, a month after he was involved in a devastating car crash with a Walmart tractor-trailer that killed his close friend comedian James McNair. A spokesperson for Morgan announced the actor has filed a lawsuit against Walmart for negligence, as they allowed the driver of the tractor-trailer to still drive although he hadn't slept for more than 24 hours.
The lawsuit was filed this week in a U.S. District Court in New Jersey and claims the driver's commute of more than 750 miles from home to work at Walmart was 'unreasonable', particularly as there were other Walmart distribution centers closer to his home that he could have worked from. Morgan is suing Walmart for 'punitive damages'.
The accident in question took place when Tracy Morgan was in a limousine bus with several other people traveling on the New Jersey Turnpike in the early hours of the morning on June 7th, 2014. He had just finished performing a stand-up routine in Delaware and was on his way back home to New York state.
The bus was hit from behind by the tractor-trailer after the driver, Kevin Roper, allegedly fell asleep at the wheel. James McNair was killed, and several of Morgan's friends were injured in the crash. Tracy Morgan himself ended up with a broken leg, broken ribs and other injuries. Injuries that have required a one-month stay in hospital and then onto a rehabilitation center.
As for Walmart, they have a history of not treating employees well, of paying low salaries, of disregarding overtime laws, and of violating labor laws in several states. They have also been the subject of several employee lawsuits, most of which the employees won, so, no, it's not surprising that they would have Kevin Roper drive 750 miles to a distribution center while likely impaired to do his job properly due to lack of sleep.
For more about the Tracy Morgan vs Walmart lawsuit, you can read the entire complaint at the Hollywood Reporter.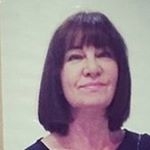 Latest posts by Michelle Topham
(see all)