It's just four days before Christmas, and time to look at traditional Viennese Christmas cookies on today's 'Veritable Vienna' segment.
That's because VIENNA/NOW's Chris Cummins has produced a lovely video about Christmas in Vienna, where he showcases the traditional Viennese Christmas cookies of confectioner Adelheid Horvath.
Horvath makes what she terms 'luxury cookies', that are made from the same pure ingredients the cookies were created from over 100 years ago. But she makes new creations all the time, as new ideas pop into her head.
Adelheid Horvath also talks about her favorite Vienna confectioners when it comes to buying cakes and cookies that she does not make herself. Places like Gragger & Cie, and Simply Raw Bakery.
And, if you want to learn how to make the traditional Viennese cookie, the vanilla crescent or vanillekipferl, she shows you how she makes hers.
Watch her below.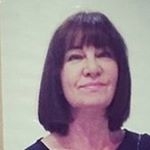 Latest posts by Michelle Topham
(see all)