The first trailer for the sixth and final season of 'Downton Abbey' has just been released and it's going to make fans very sad.
After all, not only is the trailer cut over the heartbreaking 'Time To Say Goodbye' by Lauren Aquilina, the whole one minute trailer is all about sadness, poignancy and loss.
Advertising
It begins with Hugh Bonneville's Lord Grantham saying to his butler Carson "If I could stop history in its tracks, maybe I would. But I can't, Carson. Neither you nor I can hold back time."
Downton Abbey's Laura Carmichael gets her make-up done
Anna Bates and Lady Mary soon follow, reminiscing together, with Anna saying, "We have had our moments haven't we my Lady?"
Others of the most loved characters also soon pop up, all seeming to have an air of finality. Warning us that, yes, the sixth season is the last time we will see them.
Not to worry, though. The rumour is being spread around that fans will be thrilled with the last episode, with most of our favorite plotlines coming to satisfactory conclusions. Here's hoping.
Advertising
The final season of 'Downton Abbey' begins airing in the UK on September 20th.  The last episode of the beloved series will air on Christmas Day. For Americans, sadly, they will have to wait until January, 2016 for the sixth series.
All I know is my parents are going to be devastated, as they love this series more than any other.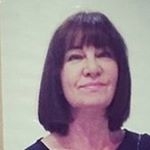 Latest posts by Michelle Topham
(see all)