British alternative pop rock band Travis were at T in the Park in July, 2013 and gave an incredible performance of 'Why Does It Always Rain On Me', as the crowd who sang along all the way through can attest to. In fact, I love this video so much, it's my Repeat Rotation Video today, as it just makes me happy.
As for Travis, I've been a fan of the band for years, since I was a radio DJ back in the US, and would have (almost) killed to be at T in the Park but, unfortunately, it wasn't to be.
Luckily, thanks to the BBC, this video of Travis singing 'Why Does It Always Rain on Me' really shows off the awesome mood of the festival — with Travis, along with everyone in the audience, and the security guards, even doing the 'Pogo'. You've gotta love it.
T in the Park, of course, is known for being a phenomenal music festival, and is held at the disused Balado airfield in Kinross-shire. Friends who have been tell me it's the festival to go to. All I can say is "Hopefully next year".
But, hell, if you were a musician, wouldn't you want to play in front of this audience?
Meanwhile, as this is today's Repeat Rotation Video, listen to it the same as always — loud, with headphones on but, this time, with your eyes open. You just have to watch them pogo!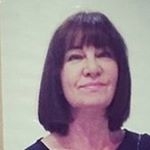 Latest posts by Michelle Topham
(see all)