Trevor Noah will become the new host of The Daily Show as of tomorrow (Monday, September 27th) and, according to him, he's so nervous his mind would "look like the Syrian crisis" about now.
Noah was on The Today Show last week where he told hosts Savannah Guthrie and Carson Daly, "parts of my mind are fleeing, other parts are panicking but, you know what, I think it's all going to work out in the end".
And, of course, he's correct. After all, Trevor Noah is smart, funny and extremely personable (and, oh yeah, gorgeous), so I doubt he'll have any problem in his new role as a late night talk show host. Even if it does mean filling the rather big shoes of the just departed Jon Stewart.
Noah did say, though, that he has no intention of changing his type of humour to match the show, but that the show will have to change to match him.
You can tell, however, he is dying to get started on The Daily Show so he can talk about Donald Trump, Ben Carson and Carly Fiorina who, Noah says, are "all gifts" to a late night talk show host.
In fact, Trevor Noah says he would have loved to have already been on air when the Republican Debate aired, as commenting on that would have been a dream. And he can't wait to start talking about Donald Trump.
Watch Trevor Noah talking about his new late night gig on The Daily Show. You can watch him starting Monday night at 11pm.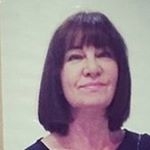 Latest posts by Michelle Topham
(see all)