Trevor Noah was on The Late Late Show with James Corden this week where he talked about how excited he is to be the new host of The Daily Show.
And, of course, Corden kicked off the segment perfectly by saying to Noah,"I'm really looking forward to you starting, because then I won't be the only guy in late night that people go "No, I've never heard of him before". And, yep, he had a point.
Trevor Noah took it all in good fun, though, going on to say he had been a contributor to the show previously. But, that he was in Harrods in London looking at an underwater scooter (as we all do) when he got the call from Jon Stewart hinting that he was the new host of The Daily Show and, yes, it surprised the hell out of him.
If you are one of those people who does not know who Trevor Noah is, he is a South African comedian that got his start on a soap opera when he was just 18 years old. Since then, he's had his own radio show, a sports show, a gossip show and hosted various South African awards shows.
Noah has been living in the US for four years where he's concentrated on a stand-up career. He started out as a contributor on The Daily Show late last year and, just a few months later was offered the job as host when Jon Stewart decided to leave. He steps in as The Daily Show host in late September.
Personally, I think Noah is fabulous. Funny, smart, interesting, he looks at the world from a different view, just like Jon Stewart always has. Just what a Daily Show host needs to do.
Watch Trevor Noah on The Late Late Show with James Corden this week in the video below. Isn't he going to be just perfect?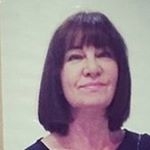 Latest posts by Michelle Topham
(see all)