Tokyo Game Show (TGS) kicked off today with not only the usual updates on upcoming games, but also some information about a cool looking new anime.
An extreme sports anime that was first talked about in February, but then disappeared from the news up until now.
And one with some of the most beautiful character art I have noticed in quite a while.
That anime is Too Kyo Games and Akatsuki's new project Tribe Nine. and along with more information about its release date in January, 2022, the anime also got a gorgeous looking trailer that introduces some of the show's main characters.
The plot of Tribe Nine
Tribe Nine is set in Tokyo, but eons in the future — in a country called Neo Too Kyo in the year 20XX, long after the society we know nowadays has collapsed.
That country is a place where gangs from different districts fight against each other, not in today's typical gang violence way, but instead via a series of Extreme Baseball matches.
These matches, which are called XBs, take place across the whole city, with gangs vying with each other to become the ultimate winners.
Tribe Nine is being animated by Liden Films and directed by Yu Aoki. Michiko Yokote is in charge of scripts.
The Tribe Nine character art is stunning
But it is the Tribe Nine character art that I am currently in love with.
Created by Yosuke Yabumoto (Duel Masters), and adapted from Rui Komatsuzaki and Simadoriru's original character designs, every single character that flits across the screen in the Tribe Nine trailer is beautiful, with eye-popping colors, cool clothing designs and a high-energy feel.
Yep, I can't wait to see the first episode of this beautiful-looking anime.
Along with news about the new anime, an action JRPG based around the same characters, and with similar character designs, will also be coming out sometime next year.
Watch the trailer below to get a quick glimpse of some of the action you can expect in those Extreme Baseball games, and do note those gorgeous Tribe Nine character designs that just pop off the screen.
Now, I'm not always a gigantic fan of sports-related anime, but this one features stunning artwork and an interesting spin on sports,  so I'll definitely be giving it a try.
How about you?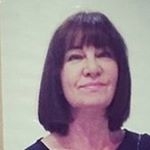 Latest posts by Michelle Topham
(see all)