I only became obsessed with Japanese pop music a couple of years ago, but Japanese singer Aimer quickly became one of my favorites.
Her smooth, silky and husky voice is gorgeous, and her songs are always beautiful.
That is why, when a new music video popped up on Aimer's YouTube channel this morning, I clicked on it almost as soon as it released.
The video is actually a short anime called 'Night Country', (aka 夜の国 ) and features 'Trill' (トリル」) by Aimer as its theme song.
The anime stars Yoru, a strange bird-like creature, and tells the story of a little girl called Chiya whose dog Choco has just died. Her parents are worried about her as she did not cry.
When the anime begins, Chiya is sleeping and, in her dreams, finds herself in Yoru's strange nighttime world.
While Yoru might initially seem frightening, he quickly asks her if there is someone she wants to see. When she says "Yes", he takes her to a different place, but it is too dark for Chiya to find Choco.
Chiya is worried, as Choco was always afraid of the dark.
Yoru then asks her if she hurts, but she shouts "It doesn't hurt. If it hurts, I will cry and, if I cry, Choco will really be gone".
Chiya then begins to cry saying "It hurts so much. I don't want to be alone".
Yoru replies "Very well" and, as 'Trill' (トリル」) by Aimer plays, the little girl is sent spinning into a vortex where a small toy dog falls into her arms. he then shows Choco running and playing and Chiya says "He was scared of the dark but he looks happy. He's here with me".
Yoru then tells her it is the realm of her heart, and her tears will be the stars that light the night for Choco, who will always be with her there.
Meanwhile, the toy dog says he will stay with  her.
The short anime ends with Chiya sleeping with the toy dog in her arms.
'Night Country' stars the voices of Junichi Suwabe (Yoru) and Misaki Kuno (Chiya), and was directed, designed and storyboarded by Ryochimo.
Anime production was by Studio Daisy.
Watch 'Night Country' below. It is a stunningly beautiful short anime, and perfectly partnered with the equally gorgeous 'Trill' (トリル」) by Aimer.
'Trill' (トリル」) by Aimer is also one of the songs on her just released, and absolutely stunning, new album Walpurgis, which you can also listen to below.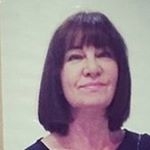 Latest posts by Michelle Topham
(see all)