In the last few weeks, I've heard my girl Conchita Wurst exclaim several times over how much she loves Australian singer Troye Sivan. So much so, she sparked my interest enough to go and listen to more of his music to see if he hit me right in the feels as he does with her. (While I appreciate his music, he doesn't quite grab me the way he does her, but I can definitely see why she likes him).
Then, when Sivan showed up on The Late Late Show with James Corden this week for his first talk show interview ever (he usually just sings), and for a subsequent live performance of his hit single 'Youth' as well, of course I paid attention
Advertising
Because, when you listen to Sivan talking, it's easy to see why Conchita Wurst likes him so much. As it's more than likely not just his beautiful voice and cool music, or that he's openly gay, but that he also seems to be a down-to-earth, kind and very genuine person. Someone absolutely not stuck on himself.
That was proven last night when Corden asked him what it's like now he's so famous, and Sivan talked about going home to Australia, ""It's so awesome. No one cares at all. I've have the same friends I've had since I was like two, and we literally just chill. It's the best thing ever."
Because he doesn't need the screaming fans, the fame and adulation so many other celebrities seem to live for. Instead he just loves going home home and hanging with his friends.
Watch Troye Sivan singing 'Youth' on James Corden last night in the video below. And do note it's not just his music that is pretty darn cool, but his dancing is definitely a boat floater too.
And grab his debut studio album Blue Neighborhood now.
Advertising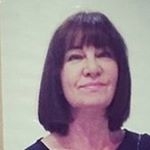 Latest posts by Michelle Topham
(see all)