'True Blood' co-stars, Anna Paquin and Stephen Moyer married on Saturday night in a secret wedding ceremony perfect for the vampires who might want to attend. According to OMG, the wedding took place in Malibu, California at a private residence.
Wedding guests carried wedding gifts in purple boxes with purple bows, a vampire color if there ever was one. Anna Paquin, 28, and Stephen Moyer, 40, had been dating since meeting on the set of 'True Blood' in 2007.
Funnily, Paquin herself has said on several occasions marriage to Stephen Moyer wasn't something she thought much about, she was just happy they were together. She even commented, "I'm not really that girl, we're not really that couple……I wasn't the girl who spent hours dreaming of my wedding."
Well, dreaming or not, Paquin's wedding day finally came and she's likely just as happy as any girl, if not happier.
Anna Paquin came to international prominence when she was only nine-years-old, playing the role of Holly Hunter's daughter in the Jane Campion movie, "The Piano". At only aged 11, Paquin won an Oscar for Best Supporting Actress for the role, and her career was pretty much set.
Now, almost 20 years later though, she's grown from an engaging child who had an uncanny ability to make you believe everything she portrayed on screen to a phenomenally beautiful 28 year old actress. One that only takes unusual and challenging roles.
It's in her role as Sookie Stackhouse in HBO's 'True Blood', vampire girlfriend and mind-reader extraordinaire, that she's currently shining.
Paquin's vampire lover, Bill Compton, in the 'True Blood' series is also her lover, now-husband, in real life. Actor Stephen Moyer captured Paquin's heart just like vampire Bill captured Sookie Stackhouse's, and they've been together ever since. Stephen Moyer is a British actor, whose work for many years was confined to the English stage.
He eventually moved to television where he made appearances in British TV shows like 'Cadfael', 'Midsomer Murders' and 'A Touch of Frost'.
In the late 90s, Moyer accepted parts in movies but mostly low-budget films that didn't fare well at the box office. Moyer's big break came with 'True Blood' and, of course, his relationship with Anna Paquin.
The marriage is the first wedding for both Anna Paquin and Stephen Moyer. Moyer has two children from previous relationships but Paquin is the first woman he has actually married.
In a recent interview with Playboy, Moyer said, "With Anna it's just about pure trust, on camera and off, I have never trusted anybody like I trust Anna."
No photos of the secret Malibu wedding of Anna Paquin and Stephen Moyer have been released to the press so far. But, when they are, expect Paquin to look stunning, Moyer to be handsome and don't forget to look for vampires.
There will probably be a few skulking in the shadows.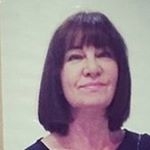 Latest posts by Michelle Topham
(see all)