Trump Asked Emma Thompson on a Date, She Didn't Know What To Do Except Hang Up The Phone (Video)

Trump asked Emma Thompson out on a date and she'd never even met him
Academy Award winning actress, children's book author and human rights activist Emma Thompson was asked out on a date by Donald Trump a few years ago. And, like any woman who thinks the lying, thieving, cheating, bigoted, racist, misogynistic egotist is disgusting, Thompson said she honestly did not know what to do with herself.
Thompson appeared on the latest episode of the Swedish talk show Skavlan this week, when the subject of Trump having asked Thompson out on a date came up.
"I was doing a film called 'Primary Colors' with John Travolta in Hollywood, and I was in my trailer on the Universal lot and I'd just been divorced. My Decree Absolute had just come through, and the phone rings in my trailer, which it's never done before, which is like weird. It's like a moose has just entered my trailer…anyway, I lift up the phone, "Hi, it's Donald Trump here."
I said, "Really? Can I help you?"
And Trump replied, "Yeah, I wondered if I could offer you some accommodation in one of my Trump Towers. They're really comfortable".
Thompson went on to say she asked Trump, "Why are you offering me somewhere to stay in my trailer, I don't….what?"
And it was then that Donald Trump asked Emma Thompson on a date.
Needless to say, she made her excuses to get off the phone, told him she'd get back to him and never spoke to him again.
The even more odd thing was that Thompson had never met Trump before that phone call, and has never met him since. It just seems as though Trump thinks, because he has money, he can call up any celebrity he feels like and ask them out. Needless to say, not Emma Thompson he couldn't.
Watch Emma Thompson telling Skavlan about being asked out on a date by Donald Trump. How weird is that? And kind of a bit desperate and sad.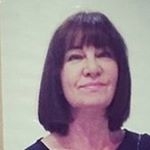 Latest posts by Michelle Topham
(see all)