Trump attorney Marc Kasowitz will apologize to man he sent profanity-stuffed emails
Trump attorney Marc Kasowitz will apologize to man he sent profanity-stuffed emails
Marc Kasowitz, the Trump attorney that sent a barrage of profanity-stuffed emails to a man that told him he should 'resign', will apologize a spokesman says. Then again, he doesn't really have much choice when half of the country is now telling him the man who sent the initial email was correct. He should resign.
And the reason why Kasowitz is apologizing?
"Mr. Kasowitz, who is tied up with client matters, said he intends to apologize to the writer of the email referenced in today's ProPublica story. While no excuse, the email came at the end of a very long day that at 10 pm was not yet over," spokesman Mike Sitrick explained.
The mention of a ProPublica story is in reference to the non-profit newsroom publishing the email exchange between Kasowitz and a public relations professional. The man asked that his name not be used in the news story.
Mark Kasowitz replied with a series of profanity-laced emails that led the man to report him to the FBI as he feared his safety could be at risk.
The man had sent his initial email to Kasowitz after watching a news story on TV that mentioned Kasowitz would not be asking for a security clearance due to his struggle with alcoholism. The man found this disturbing as he knew Kasowitz would be representing Trump in the Russia investigations, and would not be able to handle classified material as a result.
Either that, or Trump would be handing over classified information to Kasowitz, which would be beyond the realms of even remotely legal.
The man's email politely said to Kasowitz:
"Marc, you don't know me. I don't know you. But I believe it is in your best interests and the long-term interest of your firm to resign from your position advising the president re: pending Federal legal matters. No good can come from this and, in fact your name may turn out to be a disparaging historical footnote to the presidency of DJT."
Kasowitz responded with several e-mails over the next hour or so, with comments like:
"F–k you."
"And you don't know me, but I will know you. How dare you send me an email like that I'm on you now. You are f–king with me now. Let's see who you are Watch your back , b-tch."
Marc Kasowitz has been affiliated with Trump for more than 15 years, and has represented him in several law suits as well as during his bankruptcy filings and his divorces. He also represents several Russian clients, all of whom have ties to Russian president Vladimir Putin, and he represented Bill O'Reilly when he was accused of sexual harassment.
Time will tell if Kasowitz's relationship with Trump continues or if, now he has become just one more of Trump's many liabilities, the cord may just be cut.
For more on Marc Kasowitz and what his meltdown over an email may mean when it comes to his level of competency, whether he is now apologizing or not, watch what MSNBC's Rachel Maddow has to say in the video below.
Maddow's show is the one the man who emailed Kasowitz watched the night before that caused him to email the Trump lawyer.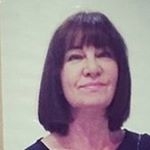 Latest posts by Michelle Topham
(see all)