Trump's first 100 days a complete failure and Stephen Colbert shows you why (video)
Trump's first 100 days a complete failure — there's no doubt
Calling Donald Trump's first almost 100 days in office "a 99-day dumpster fire", Stephen Colbert has trashed the guy currently in the White House in a video that runs for just 99 seconds.
Called 99 days in 99 seconds, in it, we get to see all over again just how awful the last 99 days that we have all lived through really were.
Especially when it comes to human rights, immigrant rights, animal rights, traitorous deals with Russia, Trump staff being fired left and right, Trump seemingly doing nothing but playing golf and cozying up to Russia, and the astonishing number of lies, lies, lies that the lunatic in the White House spews on a daily basis.
In just 99 seconds, and only using short news clips, The Late Show with Stephen Colbert goes through the Inauguration, Alternative Facts, the War Over the Wall, the Immigration Ban, Protests, Protests and More Protests, the Fight with Australia, the Bowling Green Massacre, the "So-Called Judge", Golf, Golf, Golf, Golf, Golf, oh and yeah, Golf, What Happened in Sweden, Russia, Russia, Russia, Russia, Russia (just repeat for 300 or so times),  the Death of Trumpcare, and the Obama Wiretap Claim.
Just to name a few of the disasters Trump has been involved in during his first 100 days in the White House.
And it finishes up with a comment Trump made in a Reuters interview this week that, before he was sworn in, he had thought being president would be "easier" than running his own company. Yep. Easier.
Watch the reasons most of us now conclude Trump's first 100 days a complete failure in Stephen Colbert's utter annihilation of the lunatic and his disastrous first 99 days in office in the video below.
Let's just hope the next 99 won't be any worse.
Who am I kidding? Of course they will be as.
And, if you still don't think Trump's first 100 days were a complete failure, read what this US historian has to say about why he is the worst president ever.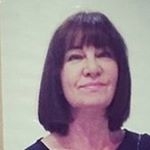 Latest posts by Michelle Topham
(see all)