Tsubaki-chou Lonely Planet Volume 3 in English made my week because, man, I love Fumi and Akatsuki
One of my favorite all-time manga series Tsubaki-chou Lonely Planet, Volume 3 in English is now out via Yen Press this week and I could not be happier.
Yes, I have already read the entire manga in the dodgy "fan-translated" version at least four times over, but I swore the minute the manga was given an official English language translation it would be one of the first on my list for me to grab and add to my collection.
Two volumes in since October, 2022 and, with Tsubaki-chou Lonely Planet, Volume 3 in English already out yesterday, I don't think it will be that long before I can own the entire series. Yay!
Just in case you have not yet discovered the delights of the Tsubaki-chou Lonely Planet manga, here is how Yen Press describes the plot:
Fumi Oono, second-year high-school student. Stuck with the debts of her father, she needs a job—fast.

While she did indeed manage to find one as a housekeeper for THE Akatsuki Kibikino, it leaves much to be desired. After all, the novelist has a mean glare and an even worse attitude…

And on top of that, she has to live with him?!
Why you should read Tsubaki-chou Lonely Planet, Volume 3… and all the others
Tsubaki-chou Lonely Planet was written by Mika Yamamori, who does a wonderful job exploring the relationship between Fumi and Akatsuki as the grumpy novelist and the high school student, who definitely has a mind of her own and isn't afraid to use it, start to grow on each other.
It is one of those lovely relationships that, while Fumi might be younger than Akatsuki, in character and emotional maturity, she is just about his equal.
It is also a relationship that ultimately becomes so sweet and loving, I can't even.
The characters in Tsubaki-chou Lonely Planet are fabulous, the art style is lovely and the plot doesn't fail for one second to grab you and pull you in.
And yep, if you are anything like me, it will make you laugh… and cry.
In Japanese, the manga series has 14 volumes, so we still have a ways to go before all 14 are out in English.
But with Tsubaki-chou Lonely Planet, Volume 3 in English out just six months after the first one released, hopefully we won't have to wait too long for the rest. Fingers crossed.
You can pick up Tsubaki-chou Lonely Planet, Volume 3 in English at Yen Press now.
And, if you haven't read this delightful romance manga yet and enjoy a good, healthy romance that just gives you the absolute feels, I promise you will not be disappointed if you do.
Finally, if you would like an idea of the "atmosphere" of this wonderful manga, watch the video below with frames from the manga musically illustrated by Grouplove's 'Tongue Tied'.
It is the sweetest damn thing.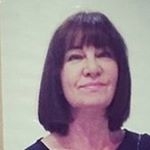 Latest posts by Michelle Topham
(see all)