The vampire sci-fi series Tsuki to Laika to Nosferatu has turned out to be one of the highlights of the Fall, 2021 anime series.
What with its unique premise — 17-year-old vampire, Irina willingly trains to go into space aided by Lev, a young cosmonaut who also wants to fulfill his dream of being the first human sent up in a rocket — along with its gorgeous artwork, and simple but lovely writing, Tsuki to Laika to Nosferatu stands out as one anime to definitely watch.
Especially when it comes to the relationship between Lev and Irina.
And, while I can't say I am enamored of the anime's opening theme song as it's too experimental and all over the place, the anime's ending theme 'Arifureta Itsuka' sung by Chima is beautiful, as it really seems to express just how Irina must feel about Lev:
I found you in this sky
Somehow I feel that today becomes gently precious
I want to stay laughing with you

この空で君を見つけた
なぜかそっと 今日が愛おしくなる
君と笑ってたいな
(Lyrics from Anime Song Lyrics)
Tsuki to Laika to Nosferatu, aka The Moon, Laika, and the Bloodsucking Princess, is based on the light novel series written by Keisuke Makino and illustrated by Karei.
The series is being directed by Akitoshi Yokoyama (Cutie Honey Universe) at Arvo Animation, novel author Keisuke Makino is in charge of series composition, with those gorgeous character designs by Hiromi Kato (Monster Girl Doctor).
Listen to the full-length version of the Tsuki to Laika to Nosferatu ending theme song 'Arifureta Itsuka' by Chima in the song's official music video. (The song's English title is 'Everyday Someday')
The song has such sweet, honest, innocent-sounding vocals that are just so damned pretty.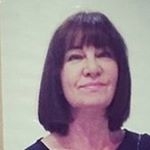 Latest posts by Michelle Topham
(see all)