While the fantasy action adventure anime TSUKIMICHI -Moonlit Fantasy- has finished its first season with the airing of today's episode, fans shouldn't despair.
After all, an announcement has already been made about TSUKIMICHI -Moonlit Fantasy- Season 2. Yep, we're getting it.
Along with the new season reveal, we also got a cute TSUKIMICHI -Moonlit Fantasy- Season 2 visual with anime characters Tomoe, Mio, Makoto and Shiki celebrating the announcement with a feast, as well as a short promotional video for the upcoming second season (watch below).
No surprise really, as Season 1 of of the anime was a big hit with fans in the west, with the score for the series on My Anime List currently running at 7.66 out of 10.
A high score for that site, where many an anime series has been trashed for doing little wrong.
TSUKIMICHI -Moonlit Fantasy- is based on the fantasy light novels penned by Kei Azumi and illustrated by Mitsuaki Matsumoto.
The anime is directed by Shinji Ishihara (Fairy Tail, Log Horizon), with series composition and script by Kenta Ihara (Vinland Saga, The Hidden Dungeon Only I Can Enter).
TSUKIMICHI -Moonlit Fantasy- tells the story of Makoto who is isekai-d into another world after his parents sign a contract with a goddess. Arriving in the world, he finds out he is supposed to become the hero, except for one problem. The goddess hates him.
Now rejected, banished to the furthest reaches of the wasteland, and suffering with a series of debuffs, other demigods and mystical beings he soon meets love him and bestow their gifts upon him.
Soon Makoto is stronger than almost anyone in his new world, and on his way to building a community where everyone he meets can co-exist. With a bunch of girls in his harem. Of course.
All 12 episodes of the first season are currently available on Crunchyroll, and, if you haven't watched it yet, you should. It's one of this season's best.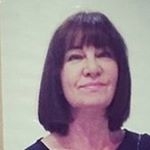 Latest posts by Michelle Topham
(see all)