Japanese anime studio Kyoto Animation has announced the high-school archery anime Tsurune is getting a full-length film. Director Takuya Yamamura will be returning, but that's just about all the information we have on the upcoming film at the moment.
That and a quick promo video along with a lovely looking key visual. (see above)
And, if you are not familiar with Tsurune (and why not? Because, if you like high-school anime series, or those based on competitive hobbies or sports, you will love this one!), here is a quick rundown of the story according to Crunchyroll, who streamed the Tsurune TV series back in late 2018/early 2019:
When Narumiya Minato joins Prefectural Kazemai High School, he is quickly invited to join the archery club by the club's advisor, Tommy-sensei. His childhood friends Takehaya Seiya and Yamanouchi Ryohei swiftly agree to join, but Minato is hesitant at first.

Because Minato is the rare student with experience in archery, Tommy-sensei orders him to give a demonstration, which Minato does… except his arrow doesn't hit the target. It is then it is revealed that Minato has developed a terrible dysfunction regarding archery.  
(article continues below...)
Michiko Yokote (Shirobako) wrote the scripts for the original anime TV series, and Miku Kadowaki (Miss Kobayashi's Dragon Maid) was the character designer. No word yet, though, on if they will also have the same responsibilities in the upcoming Tsurune film.
Sentai Filmworks licensed the anime series at the time of its release, and then partnered with Crunchyroll and HDIVE for them to stream it.
That means you can currently watch Tsurune the anime TV series on Crunchyroll or HDIVE, or if you prefer to own it, buy the Tsurune Complete Collection on Blu-Ray or the Tsurune Premium Box Set from Sentai Filmworks.
And, of course, watch the just-released Tsurune film PV trailer below.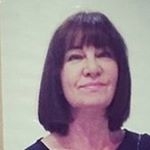 Latest posts by Michelle Topham
(see all)