The sports drama anime Tsurune was one of the hits of 2018, with fans begging for a second season almost as soon as the first one ended.
While that doesn't look like it is happening for a while, or even ever, what is coming in 2022 is a full-length Tsurune movie.
A movie that also got a 2022 release date today, along with a new PV.
As is often usual with animation studio Kyoto Animation, there isn't any new information in the Tsurune PV, as everything in it has already been announced previously.
From previous announcements, from the PV, and from the latest announcement from KyoAni saying "the movie version of Tsurune" it also seems likely the Tsurune movie is just a recap of the already-released series, which honestly isn't thrilling fans at all.
But…KyoAni does sometimes release a recap movie and then announce a second series coming after it, so…fingers crossed.
Meanwhile, if you enjoyed the first season of the archery club-themed anime, and are looking for more feels (and, even if the film is a recap, there may still be new scenes!), check out the new Tsurune movie PV below as it might just hit the spot.
No news yet on the exact release date for Tsurune in 2022, but hopefully it will be closer to the beginning of the year than the end.
Source: Official Tsurune website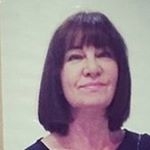 Latest posts by Michelle Topham
(see all)