If you know anything about music, you know Mike Oldfield's 'Tubular Bells' is one of the most beautiful and one of the most unique pieces of music ever created. Written by Mike Oldfield between the ages of only 17 and 19, it is probably the piece of contemporary British music most recognized throughout the world.
Basically, nothing more than one long piece of music spread out over the two sides of an album, Mike Oldfield's 'Tubular Bells' is so indescribably beautiful, no words could ever do it justice.
What is just as fascinating as 'Tubular Bells', however, is a recent BBC documentary about Mike Oldfield.
'Tubular Bells: The Mike Oldfield Story' tells the story of Oldfield's troubled childhood, after a brother was born with Downs Syndrome and then died at the age of just one.
At the death, his mother disappeared into a spiral of depression and mental illness. A depression she never recovered from. Mental illness that also affected her other three children, Mike, and his brother Terry and sister Sally, simply by having to witness it.
The BBC Mike Oldfield documentary also chronicles the birth of 'Tubular Bells', how it was eventually released by Virgin Records as the first album that company ever released, and how the subsequent success of the album was something Mike Oldfield found very difficult to deal with.
You can watch the excellent BBC Four documentary 'Tubular Bells: The Mike Oldfield Story' in the video below, and find out more information about it, and about Oldfield and what he is doing nowadays, on the BBC Four website.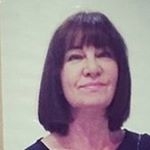 Latest posts by Michelle Topham
(see all)