One video game I have been intrigued to play since I first heard about it a couple of years ago is SWERY's The Good Life — an RPG the legendary Japanese director and writer Hidetaka Suehiro (aka SWERY) has been working on for more than three years.
Now it seems after some initial problems, The Good Life has found a new publisher and finally has a release date.
That date is October 15th for Xbox, PlayStation, Switch, and PC, just over three weeks from now.
The Good Life is being developed by SWERY's company White Owls, with SWERY himself and fellow creator Yukio Futatsugi (Panzer Dragoon) in charge of the project.
What is SWERY's The Good Life?
The Good Life is a crowd-funded RPG in which you play as Naomi Hayward, an obnoxious journalist who is swimming in so much debt she needs to take on additional jobs to just pay the bills.
One of those jobs is a request from The Morning Bell newspaper, a local paper in a small English town called Rainy Woods.
They want her to uncover "the town's big secret" but, while doing so, she stumbles across a murder.
But what sounds utterly brilliant about the game — one that the director himself calls "a daily life RPG" — is the locals turn into cats or dogs at night. Something Naomi quickly figures out when she doesn't understand where all the animals suddenly came from.
Naomi herself soon gains the ability to change into a feline or a canine, giving her the ability to climb walls, scale fences, sniff out strange smells and do all kinds of things she can't do when she is human.
Making solving the mystery of Rainy Woods a whole lot more interesting.
Along with the release date for the game, White Owls has also created a The Good Life trailer showing off some of the gameplay, which you can watch below.
Yep, I really, really, really want to play this.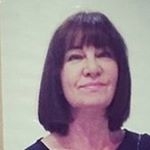 Latest posts by Michelle Topham
(see all)