Wilco frontman Jeff Tweedy has decided to become even more family-oriented recently, so he's started up a new band that features just himself and his 18-year-old son Spencer. Not a bad way to get a quick intro into the music world if you're Spencer, eh?
Not surprisingly, of course, this being Jeff Tweedy, the band Tweedy is actually very good. They already have an upcoming album and, on Thursday night, Tweedy even played live on The Tonight Show Starring Jimmy Fallon.
They played two songs, 'Summer Noon' and 'High as Hello'. Both slow understated songs that, on first listen, sound a bit simplistic. But, give them a second listen and you'll realize they're really rather nice.
You can listen to Tweedy playing 'Summer Noon' live on The Tonight Show Starring Jimmy Fallon below. Cool, eh?
Tweedy's first album, called Sukierae, will be out in September.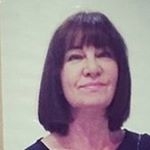 Latest posts by Michelle Topham
(see all)