Being a recently converted fujoshi, I have been greedily binge-reading any yahoi or shounen-ai manga I can get my hands on in the last few weeks, as I just love those scenes where one man finally realizes he is in love with the other man who has loved him all along.
One yaoi manga that has grabbed my focus this week is Twilight out of Focus by Jyanome.
A one-volume manga that has just been licensed for digital release in English by Kodansha Comics — and one that features utterly beautiful cover art, and with a manga art style I love.
When you also throw in the Twilight out of Focus story, then it is easy to see why I grabbed this yaoi manga as soon as it went on digital sale yesterday.
Then read it cover to cover immediately.
After all, this is the Twilight out of Focus plot:
Second-years Mao Tsuchiya and Hisashi Otomo make three promises: 1) That Mao will never tell anyone that Hisashi is gay and has a boyfriend, 2) That Hisashi will never think of Mao "in that way," and 3) That they'll always knock before entering, in case someone is having some "private time."

The two's ground rules should ensure a peaceful life together in their dorm, but life is never as simple as it should be, and some things are not so easily promised…
Now you just know this manga is going to end exactly the way you want it to, right?
So, if you're looking for a good yaoi manga that is a complete read in just one volume, and has a satisfying ending, then Twilight out of Focus (aka Tasogare Out Focus in Japanese) should do it for you.
It did it for me.
Grab the digital version of Twilight out of Focus via Kodansha Comics now.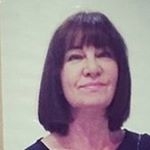 Latest posts by Michelle Topham
(see all)