"Even when we're old, we still can't be ourselves".
Thus says one of the characters in the Twilight's Kiss movie trailer. A trailer for a Hong Kongese gay drama releasing in the U.S. next month. A movie written and directed by Ray Yeung (Front Cover), but one quite different than what you might expect coming out of Hong Kong.
After all, not only does the Twilight's Kiss movie look at the lives of two closeted gay men, but the men themselves are of retirement age. Unusual in any gay film, even today, but definitely so within the still conservative culture of Hong Kong.
One, 70-year-old Pak, has been a taxi driver for most of his life, and is married with children and grandchildren.
The other man, Hoi, is five years younger than Pak, and is a retired single father.
Twilight's Kiss (aka Suk Suk) follows Pak and Hoi from when they meet in a local park, to when they fall in love, and begin to spend a lot more time together.
The film studies the lives of these two men, and the families they are proud to have created. Even though they may have had to hide who they were to get them.
It also shows the emotional anguish Pak and Hoi must deal with as they decide if they should remain living the way they have for so many years, or walk away from their usual more 'accepted' lives in order to create a new life together?
After all, when you are at retirement age, isn't that when you should finally be able to create the life that will make you the most happy?
Twilight's Kiss stars Tai-Bo as Pak, Ben Yuen as Hoi, along with Au Ga Man Patra, Kong To, Lo Chun Yip and Lam Yiu Sing.
And, from the Twilight's Kiss movie trailer alone, if you enjoy a good gay drama and the rest of the film is as beautiful as these short scenes, this one is a must see. At least for me.
Twilight's Kiss will premiere in the U.S. in select theaters around the country beginning on February 10th, 2021. Mark your calendars.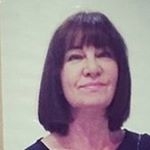 Latest posts by Michelle Topham
(see all)