Dee Snider says he used to stalk his wife
Singer songwriter, radio personality, actor and former lead singer of Twisted Sister, Dee Snider, told Rolling Stone recently he used to stalk his wife before they started to go out. So much so, his wife was listening to a song from Snider's new album We Are the Ones recently, a song about a stalker, and she accused him of doing the same to her.
As for Snider, he says "It's actually a song I had doubts about singing, as I was uncomfortable with the subject matter. I'm an adult now, with children and grandchildren, and it's a song about a stalker. It felt really creepy on a whole other level.
And then my wife heard the song, and it's her favorite song, and she said to me "Are you kidding? This is what you did to me when we were dating".
Dee Snider then goes on to tell how he used to stalk his wife before he started dating her. When she was just 15 and he was 21.
Snider said "I would just drive by her house, hoping I would see her. She had no idea I was just driving up and down the block. But I was just crazy about her".
Watch Dee talking about stalking his wife in the video below.
Dee Snider and his now-wife, Suzette, also recently shared the secrets of their 34-year-long marriage.
"It's always a work in progress," Snider said. "And you can never take your partner for granted. Never assume that it's always going to be the same. It's organic. Life changes. Life affects you. And you've got to care enough to work at it and want to impress the person that's most important to you."
Snider's wife Suzette also has her own tips for a happy marriage. Watch the video with them both talking about how they have managed to stay together for so long below.
You can pick up Dee Snider's new album We Are the Ones on most major music sites.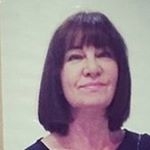 Latest posts by Michelle Topham
(see all)